If you have a pic(s) feel free to post. Thank you to everyone who came, it wasn't planned out -- I just wanted that cape ASAP!
No chinning or cannon until the last 600k exp when I lost patience and wanted to save some time and dumped 1.5m~ on grey chins.
Here is the level-up pic: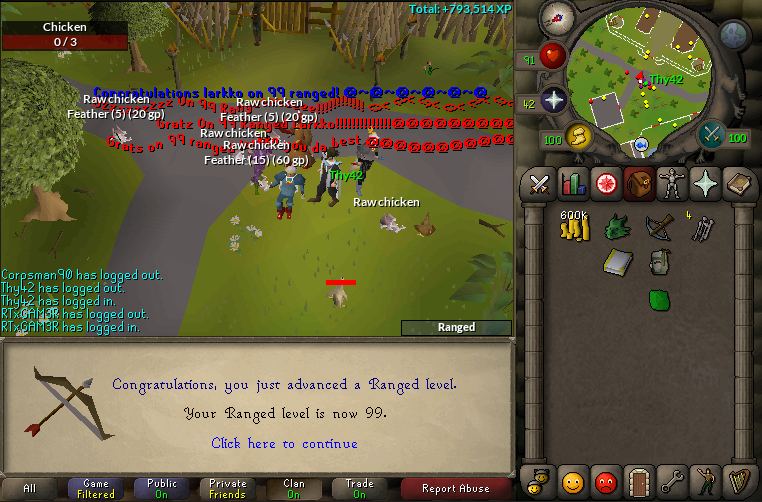 I'll most likely be getting slayer/melee stats to trim it, on to the next!